Government Agencies
Each year, HealthPRO oversees billions of dollars in joint procurement activity nationwide, designed to ensure that more than 1,300 healthcare facilities across the country secure the best possible price for pharmaceuticals, medical supplies, support services, nutrition and food products, energy and capital equipment. Our model generates significant savings and volume discounts which can be invested in important healthcare priorities.
Benefits
Investing in the System
HealthPRO is owned by and accountable to the public healthcare system. Under our model, we not only negotiate the best price for our member organizations but also remit volume discounts back to them—savings that can be invested in important healthcare priorities.
Collaboration
We have active long-standing relationships with provincial and territorial governments, regional health authorities, and hospitals from coast to coast.
Industry Leadership
National scale and reach to more than 1,300 healthcare facilities enable us to implement strategies that promote assurance of supply and improve patient safety.
Learn More
Quality
HealthPRO brings together Canada's largest network of clinical, supply chain and subject matter experts to evaluate the quality of products, which has a significant weight in the contract award decision.
Learn More
Testimonials
Dr. Glykeria Martou
Plastic Surgeon, Kingston Health Sciences Centre
Working with HealthPRO's Signature Services team was an excellent experience. I was impressed with the process and felt completely supported. To realize significant savings on top of the resource efficiencies means everyone using the Breast Reconstruction Program benefits. We'll be able to accomplish so much more.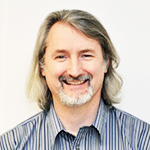 Allan Mills
Director of Pharmacy, Trillium Health Partners
We benefitted from the collective wisdom of HealthPRO's pharmaceutical team and their RFP and contract negotiating systems. Normally, we'd have two to three people working on a contract like this, typically a mix of pharmacy and procurement, who would devote up to 25% of their time to it, depending on what stage we were at.
Laurie Thomas RN, BN, CPN(C)
IMHL Candidate, Program Director Perioperative Care and Endoscopy, Humber River Hospital
I think the best part of the HealthPRO collaboration is that they really listened to the physician and team feedback and found a way to incorporate their ideas and wants in an effective manner. They were able to keep everyone on track and removed the stress of the process from the HRH team.