Recognition & Testimonials
Testimonials
Michelle Ebbitt
Contracts Coordinator, Shared Health Inc.
My HealthPRO Member Support representative is always fantastic to work with—friendly, quick to respond to requests and provides what I'm looking for in a timely fashion.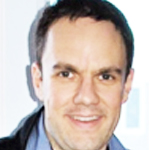 Marc Geirnaert
Director, Provincial Oncology Program, CancerCare Manitoba
Cytotoxic drugs, most often used in cancer treatment, can present significant risks to those who handle them. HealthPRO's work to ensure we had a clear definition related to cytoprotective packaging in advance of the product evaluation for its PS19 Oncology RFP was a great step toward helping enhance occupational safety for clinicians.
Sandy Roberts
Manager, Patient Care Services, The Geriatric In-Patient Unit, Royal Ottawa Mental Health Centre
HealthPRO brings all this knowledge together and it helps us make better decisions. We need to be able to manage our resources; they are finite. We need the best products available for our clinicians at the frontline while also respecting Canadian tax dollars.