Transforming, Together
HealthPRO launched the Transforming, Together campaign in 2016, initiating an important conversation between hospitals from across the country and more than 50 pharmaceutical suppliers about product and market changes that would enhance patient safety and supply chain efficiencies and lead to improved patient outcomes.
Today, we continue to work with healthcare institutions, suppliers, industry associations and government across Canada to drive this critical transformation forward.
Our Successes
Through our advocacy and market influence, we have helped facilitate the introduction of 36 new fit-for-purpose medications to market, coordinated the advance notification of more than 1,500 product changes and have worked with our supplier community to ensure 96% of injectable oncology products have barcodes on the unit of use.
HealthPRO was honoured with a coveted Gold Quill Award by the International Association of Business Communicators for the communications efforts which helped drive these successes.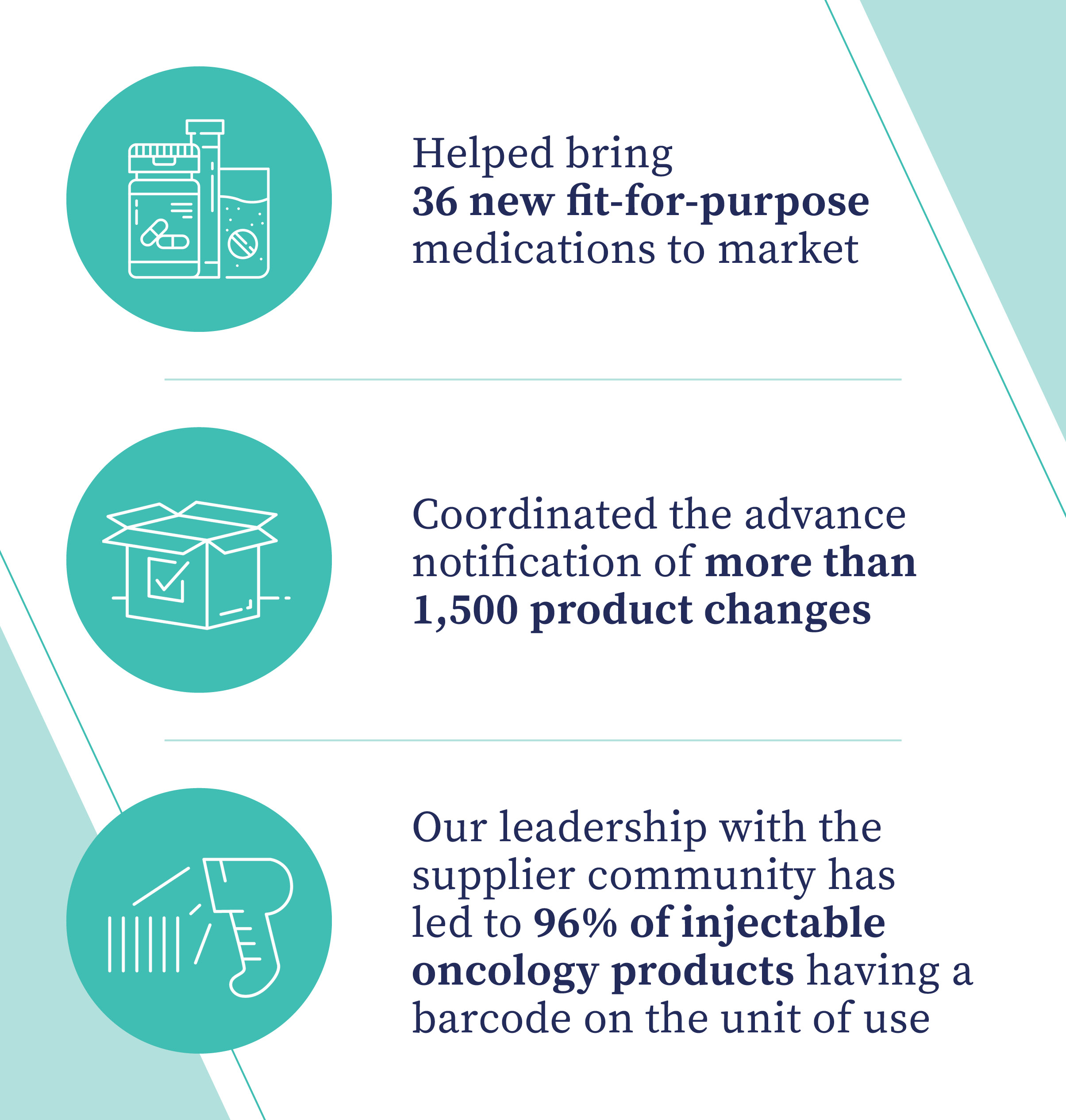 The Importance of Barcoding
When suppliers include a readable barcode on a product's unit-of-use, they are improving the efficiency of a hospital's operations and the traceability of their products, and driving safer medication management across the industry as a whole.
Advance Notice of Product Changes
To help avoid the unintended consequences of product changes, pharmacists need pharmaceutical manufacturers to provide at least 60 days' notice of any changes to their products. This includes packaging and labelling changes that can affect the distribution and management of pharmaceutical products and supplies within their facilities.
How Suppliers Can Report a Product Change
Be sure to provide at least 60 days' notice of product changes.
Submit Change Report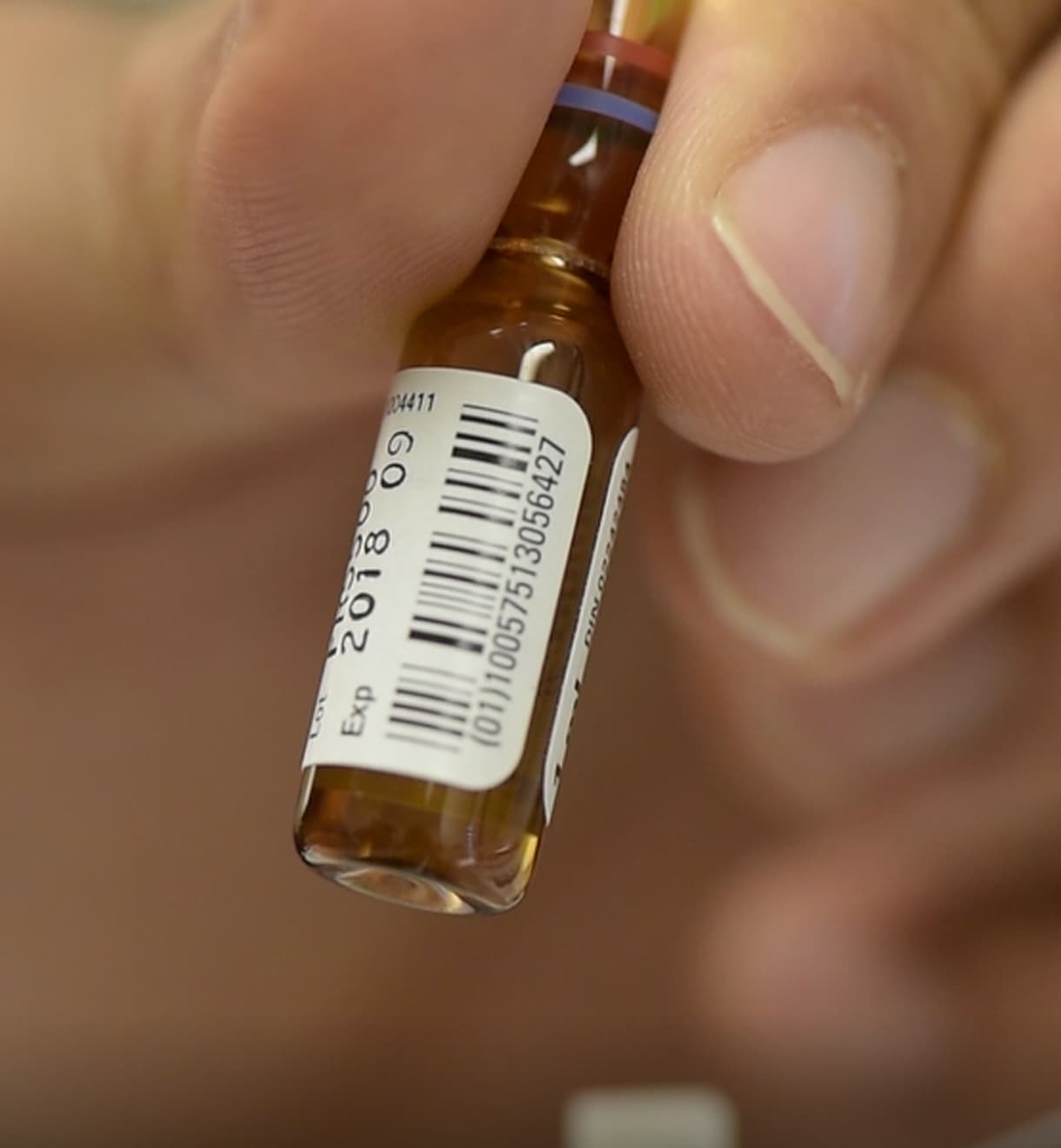 Product Labelling Guidelines
To promote safe medication management, our trained experts evaluate pharmaceutical products according to guidelines set by the Institute for Safe Medication Practices (ISMP) Canada and the Canadian Society of Hospital Pharmacists (CSHP).
View Labelling Guidelines
Developing New Fit-for-Purpose Products
We work with global suppliers to increase the commercial development and distribution of products in the formats most frequently prescribed for patient care.
Bringing New Products to the Canadian Marketplace
Since 2016, we have collaborated with suppliers to introduce 36 new products, such as lower-strength medications that enhance patient safety and bring efficiency to the internal hospital supply chain.
View Products We've Helped to Introduce
Testimonials
Alex Adani
VP Health Systems, Baxter Canada
HealthPRO's ability to raise industry awareness of the challenges Canadian hospitals were facing helped us propel these important changes forward.
Tracey Simpson
Director, Procurement, Inventory & Service Performance, Pharmacy Service, Alberta Health Services
A national forum like HealthPRO brings forward patient safety and look-alike issues. These conversations can avert patient safety incidents because if it's a problem in one part of the country, it's likely a problem in another.
Marc Geirnaert
Director, Provincial Oncology Program, CancerCare Manitoba
Through HealthPRO, we can strengthen patient safety by going to the manufacturers as ONE force.