Executive Leaders
Gain significant savings and resource efficiencies that can be redirected into advancing patient care, while ensuring that procurement processes comply with the Canadian Free Trade Agreement (CFTA), the Comprehensive Economic Trade Agreement (CETA), as well as provincial and regional contracting regulations.
Benefits
Savings
National scope—including more than 1,300 member facilities—allows us to aggregate purchasing volumes, thereby achieving the greatest value on the industry's most frequently used products and services, with 100% of profits returned to members as patronage dividends every year.
Resource Efficiencies
We manage the procurement process across a broad range of service areas in order to reduce purchasing complexity for our members. Our process includes: hands-on product evaluation; developing clinical criteria; prequalifying suppliers; managing the awards process; and communicating with stakeholders every step of the way.
Risk Mitigation
The safety of your patients—and the reputation of your facility—are vitally important. In an effort to mitigate risk to patients and our members, we maintain robust product evaluation processes based on best practices set out by Health Canada, the Institute for Safe Medication Practices and the Canadian Society of Hospital Pharmacists, amongst many others.
Accountability
We embed layers of accountability into our processes and workflow, including oversight from national member committees, task forces and regulatory bodies. We are accountable to our members to maintain leading practices—for the good of patients and the healthcare system as a whole—and always award contracts on time.
Testimonials
Tracey Dennis
Chief Procurement Officer, The Ottawa Hospital
The ability to have our capital contracts under the HealthPRO umbrella saves The Ottawa Hospital valuable time and resources, and, as with other HealthPRO contracts, drives savings from national volumes.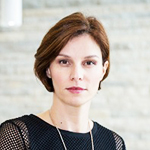 Dr. Glykeria Martou
Plastic Surgeon, Kingston Health Sciences Centre
Working with HealthPRO's Signature Services team was an excellent experience. I was impressed with the process and felt completely supported. To realize significant savings on top of the resource efficiencies means everyone using the Breast Reconstruction Program benefits. We'll be able to accomplish so much more.
Debra Merrill
Director, Pharmacy Program, Royal Victoria Regional Health Centre
Reducing the number of adverse medication events starts with reducing opportunities for those events to happen. From packaging to barcodes to ampoule size, conducting an objective, practical product evaluation is critical to ensuring that only safe and high-quality products are selected for HealthPRO contracts.