Board of Directors
Arlene Wilgosh
HealthPRO Board Chair
Winnipeg, Manitoba 
Prior to her retirement in 2015, Ms. Wilgosh was President and Chief Executive Officer of the Winnipeg Regional Health Authority (WRHA). Before joining the WRHA, she held the position of Deputy Minister of Health for the Province of Manitoba.

A long-time nurse and healthcare administrator, Ms. Wilgosh has held various nursing and nurse leadership positions in acute care and long-term care sectors in both urban and rural settings.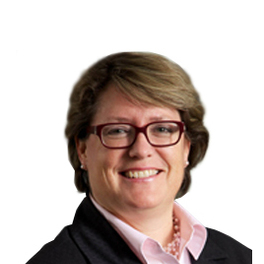 Helena Hutton
Independent Board Member
Newmarket, Ontario 
Ms. Hutton began her career in healthcare more than 30 years ago. Prior to her retirement in 2020, she served as the Executive Vice President and Chief Operating Officer at Southlake Regional Health Centre. Ms. Hutton has been recognized nationally and internationally for her commitment to and delivery of quality initiatives.

Ms. Hutton has a Bachelor of Science in Nursing from the University of Western Ontario, a Master's degree in Education from Brock University, and she has completed the Advanced Healthcare Leadership Program at the Rotman School of Management, University of Toronto.
Mark Anderson
Chief Executive Officer
3sHealth 
Regina, Saskatchewan 
Mr. Anderson has a collaborative leadership style and specializes in health system transformation initiatives. As CEO of 3sHealth, Mr. Anderson relies heavily on his passion for building strong teams and his coaching approach to develop partnerships within the health system. It's through strong relationships, collaboration and a commitment to patients, Mr. Anderson believes, that we can function most effectively as a health system.

In 2017, Mr. Anderson led the corporate services work stream as part of the Saskatchewan healthcare transition team. Under his leadership, the team developed visions and three-to-five-year plans for the corporate service lines in each of the former 12 regional health authorities, preparing them to transition to the Saskatchewan Health Authority. Before his time with the transition team, Mr. Anderson was Vice-President of Business Development at 3sHealth, where he provided executive leadership to the provincial contracting, linen services, clinical services, and business development departments.

Mr. Anderson holds a Master of Business Administration degree from the University of Regina (2011), and he is a certified Lean Leader (2014). He is also a proud father who loves to coach his kids' sports teams and is an avid outdoorsman.
Fred Clifford
Partner, Financial Accounting Advisory Services leaders
EY
Toronto, Ontario
With over 20 years of experience in Ontario's Rouge Valley Health System and 30 years of executive leadership at EY, serving as an audit and advisory partner for large multinational public companies, Mr. Fred Clifford has dedicated his career to leading multi-million-dollar organizations in their transformation efforts.
Mr. Clifford's extensive knowledge of the market regulations, reporting requirements and applicable accounting standards in different provinces within Canada have made him an invaluable asset on executive boards: As a long-standing Chair of the Board of Governors of Ontario's Rouge Valley Health System (RVHS)—an organization with an annual budget of approximately $400 million—Mr. Clifford has sponsored and lead successful cost management and reduction initiatives, to align operations with various funding models proposed by the Ministry of Health and Long Term Care. He also acted as Chair of RVHS's Finance and Audit Committee, where he gained firsthand experience of accounting policies and procedures in the healthcare sector. This expertise allowed him to lead the organization's integration efforts in 2016, when it officially amalgamated with another similar-sized hospital to create one of the largest community healthcare systems in Ontario.
Mr. Clifford holds a Bachelor of Business Administration degree from Lakehead University and a Diploma in Accounting from Sir Sandford Fleming College. He is a Chartered Professional Accountant and Chartered Accountant and is also accredited as a Certified Public Accountant (Illinois).
Scott Jarrett
Executive Vice President and Chief of Clinical Programs 
Humber River Hospital 
Toronto, Ontario 
Mr. Jarrett holds the position of Executive Vice President and Chief of Clinical Programs at Humber River Hospital. He is responsible for the day-to-day operations of all clinical programs and services. Over the past 11 years, he has led and played a key role in the move and relocation of three legacy sites to North America's first digital hospital and implemented the first Canadian hospital Managed Equipment Services (MES) contract as part of the hospital redevelopment. He continues to work to enhance patient experiences. Prior to that, Mr. Jarrett spent the last 15 years working with several healthcare organizations in Ontario.
A professional and dynamic individual with strong analytical, financial planning and evaluation skills, Mr. Jarrett has accomplished many change initiatives within these organizations, acting as a role model in empowering staff decision-making and team cooperation.
Kim Kerrone
Vice President, Chief Financial Officer, Legal Services & Risk
Island Health 
Victoria, British Columbia 
As Vice President, Corporate Services and Chief Financial Officer, Ms. Kerrone is responsible for strategic and operational management of her portfolio leading the areas of Finance, Legal Services, Capital Management and Staff Scheduling.
Ms. Kerrone manages Island Health's $2 billion operating budget and has primary responsibility for creating a culture of accountability in the organization. In supporting the strategic priorities of the Ministry of Health, Ms. Kerrone is advancing Island Health's relationships with external providers with new approaches for innovative partnerships and business models with private sector organizations.
Ms. Kerrone has over 20 years of experience as a healthcare leader, as well as experience in strategic consulting. She holds an MBA degree and Bachelor of Science degree in Nursing (with Honours) from the University of British Columbia and is a Certified Management Accountant.
Dr. Bernard Leduc
President and Chief Executive Officer
Hôpital Montfort
Ottawa, ON
Dr. Bernard Leduc took office as president and Chief Executive Officer of Hôpital Montfort, in Ottawa, in January 2010.
Montfort is the Francophone Academic Hospital of Ontario. Under his leadership, the hospital received an Accreditation with Exemplary Standing from Accreditation Canada, in 2014 and again in 2018. This recognition reflects Dr. Leduc's commitment to continuous quality improvement, with a focus on patient experience and safety.
Previously, Dr. Leduc served as chief-of-staff at Montfort from 2004 to 2009. Dr. Leduc has 27 years of experience in the practice of family medicine.
In 2004, Dr. Leduc was awarded the Irwin Bean Award, given to the individual who achieved the highest standing among practice-eligible candidates on the Certification Examination in Family Medicine of the College of Family Physicians of Canada.
He obtained his Executive Master of Business Administration (EMBA) from Queen's University in 2010.
In 2017, he received the Order of Ottawa and he was inducted in the FireStarter Hall of Fame by the Studer Group in 2018.
Dr. Leduc sits on numerous Boards, including Health Standards Organization.
He is also a surveyor for Accreditation Canada.
Andrée Robichaud
Chief Executive Officer
Central Health
Gander, NL
Andrée Robichaud has acquired extensive experience over the last two decades as a health care executive. Ms. Robichaud is the President and CEO of the Central Health Authority in Newfoundland and Labrador and served as interim President and CEO of the Scarborough Rouge Hospital, as well as President and CEO of the Rouge Valley Health System, Thunder Bay Regional Health Sciences Centre, Thunder Bay Regional Research Institute, and the Vitalité Santé Regional Health Authority in Bathurst, New Brunswick.
Ms. Robichaud also brings strategic planning and policy development experience as the former Associate Deputy Minister of Health with the Government of New Brunswick.
Ms. Robichaud is an active participant in the community and has chaired the Conference of Federal Provincial Deputy Ministers Advisory Committee on Health Delivery and Health Human Resources. She was also board member on the Atlantic Cancer Research Institute, the Ontario Telemedicine Network (OTN), Medbuy, and Plexxus. In 2013, she was honoured by being appointed to the Medical Council of Canada.
Scott McIntaggart
HealthPRO Board Vice Chair
Independent Board Member
Toronto, Ontario
Mr. McIntaggart is a seasoned healthcare professional who values and fosters collaboration, innovation and excellence. Prior to his retirement in 2019, Mr. McIntaggart was Senior Vice President at the University Health Network where he played an instrumental in helping to create new programs, spearhead new initiatives and develop and implement progressive new models of care. Throughout his career, he was at the forefront of leading teams which have excelled in enhancing patient learning, achieving positive patient outcomes and working together to consistently create and encourage a learning environment. Mr. McIntaggart has also been a strong champion of developing and strengthening hospital-wide systems to enhance patient engagement as Partners in Care, organ and tissue donation, decrease wait times, create a safety culture, develop an energy conservation workplace, environmental emergency response and preparedness and patient flow.
A Registered Nurse by profession, Mr. McIntaggart holds a Bachelor of Science degree in Nursing and a Master of Science degree in Health Administration (Management), and is a Certified Health Executive with the Canadian College of Health Leaders.
Marc Toppings
Vice President & Chief Legal Officer
University Health Network
Toronto, Ontario
Mr. Toppings is the Vice President and Chief Legal Officer for the University Health Network (UHN), an academic health sciences centre and Canada's largest research hospital comprising Toronto General Hospital, Toronto Western Hospital, Princess Margaret Cancer Centre, Toronto Rehabilitation Institute, and the Michener Institute of Education. In his role, Mr. Toppings has accountability for the strategic leadership, oversight and performance of the legal, compliance, privacy, enterprise risk and corporate secretarial functions of UHN.

Mr. Toppings has dedicated his career to the legal and business issues affecting healthcare organizations. Prior to joining UHN in 2019, he served as the Vice President, Legal and Corporate Governance and Chief Legal Officer to Sinai Health System, as the Director, Legal Affairs and General Counsel to Baycrest Health Sciences, and as the inaugural Corporate Counsel to St. Michael's Hospital. Mr. Toppings began his legal career with the firm McCarthy Tétrault LLP in Toronto where his practice focused on professional negligence claims and complex commercial litigation.

Mr. Toppings has a Bachelor of Science from Queen's University, a Master of Science from McGill University (Human Genetics), and a law degree from Osgoode Hall Law School. He has received an award from the OHA's Governance Centre of Excellence and his in-house contributions were recently recognized when he was named as a finalist at the 2018 Canadian General Counsel Awards in the category of Tomorrow's Leader.
Eileen Tobey
Independent Board Member Founder & Chief Executive Officer, beSPEAK Communications Inc. 
Toronto, Ontario 
As founder and CEO of beSPEAK Communications Inc., Ms. Tobey is a creative expert in healthcare communications, leadership and public relations. A senior executive with nearly 30 years of owner-management entrepreneurial expertise, Ms. Tobey works with CEOs and senior staff to handle areas of communication where the voice of an organization needs to be heard.

Ms. Tobey is a graduate of Queen's University and holds certification in the MIT-Harvard Public Disputes Program and the Canadian Board Diversity Council governance education program. She is an accredited Fellow of the Canadian Public Relations Society (CPRS) and a SheEO Activator.
Cathy Ulrich
President and Chief Executive Officer
Northern Health Authority 
Prince George, British Columbia 
Prior to the formation of Northern Health, Ms. Ulrich worked in a variety of nursing and management positions in northern British Columbia, Manitoba and Alberta.
Most of Ms. Ulrich's career has been focused in rural and northern communities, where she has gained a solid understanding of the unique health needs of rural communities. She holds a Nursing degree from the University of Alberta and a Master's degree in Community Health Sciences from the University of Northern BC (UNBC).

Ms. Ulrich has received the College of Registered Nurses Award of Excellence in Nursing Administration and is also a Fellow in the Wharton Nurse Executive Program.
Cynthia Valaitis, CSCMP
President and Chief Executive Officer
HealthPRO Procurement Services Inc. 
Ms. Valaitis is President and Chief Executive Officer of HealthPRO, Canada's group contracting provider for healthcare. Leveraging 25 years of experience in healthcare procurement, she guides the strategic direction of the business and the management of several billion dollars in contract value.

Ms. Valaitis joined HealthPRO upon its inception in 1996 and, during her tenure, has held several executive roles, including Vice President of Business Development.

Ms. Valaitis is a member of the GS1 Canada Carenet Healthcare Sector Board. She holds a Supply Chain Management Professional (SCMP) designation with the Supply Chain Management Association of Canada (SCMA) and was voted one of 100 Influential Women in Canadian Supply Chain by the SCMA in 2019.